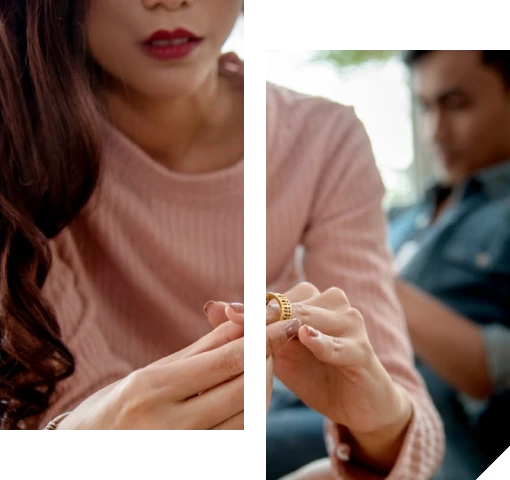 Maplewood Child Support Lawyer
Child Support in Maplewood, MO
In Missouri, parents have a legal obligation to support their children even when they aren't living under the same roof. At Raza Family Law Solutions, we have helped many clients with child support, whether in the context of a divorce or legal separation. Although Missouri has standardized the calculation of child support, many issues can arise which call for a lawyer's help. Get the legal advice you need by calling our Maplewood child support lawyer today for a consultation.
How is Child Support Calculated?
Missouri has standardized the calculation of child support by creating guidelines for judges to use. The guidelines rely on many factors, with the most important being:
Each parent's monthly gross income
Number of children to support
Healthcare and daycare costs
Any extraordinary medical expenses
Sometimes judges will deviate from the guideline amount if there is a good reason to do so.
Child Support Myths
Child support is not well understood, primarily because people share inaccurate information on the internet. We take pride on educating the public about child support, which requires us to counter some of the most prevailing myths:
Myth #1: If I don't see my child, I don't have to pay child support. Actually, the law requires that you support your child whether you want to maintain a relationship or not.
Myth #2: Parents can waive child support in a divorce or prenuptial agreement. This isn't true. Child support belongs to the child, so parents can't waive it. Missouri also doesn't want a child ending up on governmental assistance when a parent can financially support the child instead.
Myth #3: Because child support is standardized, I don't need a lawyer. A lawyer is actually a big help. You might need to request a deviation from the guidelines. For example, your child might have large medical expenses which you need help paying.
We Also Help with Child Support Collection & Modification
Obtaining a child support order is a big relief, but some issues can arise while moving forward.
One is the collection of past-due child support. Sadly, some parents simply stop paying. They might quit their job and get paid under the table or claim they are disabled and can't work. Others fall off the radar, never to be heard from again. Our law firm can help a parent seeking payment of past-due support. You do have options, including asking the judge to find the other parent in contempt or even garnishing wages.
Another issue is modification. Life doesn't stand still for anyone, and changes can impact child support. If you lose your job or become disabled, you can't simply stop paying. Instead, you need to tell a judge and obtain a modification. We can also ask a judge to increase support where the other parent has earned a major promotion or other circumstances warrant it.
Speak with a Maplewood Child Support Lawyer Today
Every child deserves financial support. At the same time, parents should not pay more than their fair share. At Raza Family Law Solutions, we are available to discuss whatever child support issue you have if you contact us today.
Schedule Consultation
We Are Here to Help
Practice Areas
View All
Testimonials
Sophy Raza and her associate attorneys were knowledgeable, professional, patient, and skilled on how to deal with toxic, high conflict people. Sophy is also highly respected by other attorneys, which matters in divorce cases. They're also very responsive and stay on top things. Highly recommended.
Diane
View More