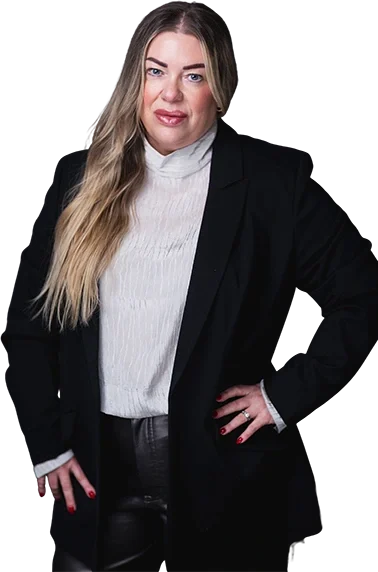 Stephanie Barbera
Stephanie Barbera is the Director of Administration/Senior Paralegal for Raza Family Law Solutions (RFLS).
From divorce to advocacy
Journey to
Family Law
I received my B.S. Degree from Missouri State University with an emphasis in Human Resource Management. I have been working as a paralegal since 1998.
With RFLS I oversee the day-to-day operations, prioritizes the use of support staff, maintains the organization's administrative policies and procedures, performs Human Resource functions, and works with our founder, Sophy Raza, and our marketing staff to create and implement marketing strategies/maintain social media platforms. I also work closely with clients, attorneys, and support staff, drafting legal documents, scheduling hearings, conducting in-depth research, tracking deadlines, and answering client questions in my Senior Paralegal role.
Prior to taking on this role, I worked as a paralegal for another St. Louis family law attorney. Family law has always been of interest as it requires compassion, understanding, and empathy. It's the opportunity to help someone through one of the most challenging restructuring period of their life.
I spend my spare time with my son, who is in his last year finishing his Associate of Arts Degree before beginning aviation school to become a commercial airline pilot; my husband, who is acclimating to life in the US after moving here from Italy; and our three dogs. My hobbies include traveling, weight training, and learning to speak fluent Italian.