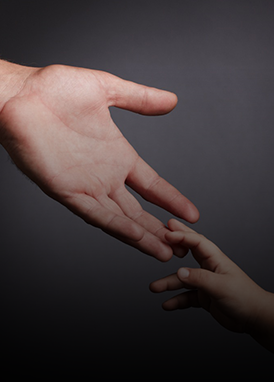 Child Support
We Help Parents Navigate Child Support Cases
At Raza Family Law Solutions, our child support attorneys are compassionate, experienced, and solutions-driven advocate for parents. With a sole focus on family law, our law firm goes above and beyond to help our clients find the best answer for their specific situation. If you have any questions or concerns about child support, we are here to help. Contact us today to set up your confidential family law consultation.
What to Know About Child Support in Missouri
Are you getting divorced, legally separated, or otherwise splitting from your co-parent? Child support may be an issue. For the most part, child support rights and responsibilities are handled under state law. Here are three things to know about child support in Missouri:
Child Support is a Payment Made From One Parent to the Other: Parents have a responsibility to provide support for their kids.
Missouri has Standardized Child Support Guidelines: In Missouri, there are standardized child support guidelines in place. These guidelines—based largely on the gross income of the parents—are presumed to be appropriate by courts. However, the guidelines can be deviated from—in either direction—if good cause can be shown.
Child Support Can Be Enforced: Missouri Child Support Enforcement (CSE) has significant power to enforce child support, including through the withholding of income (also known as a garnishment), tax intercepts, and personal property liens.
We Handle the Full Range of Child Support Cases
With a sole focus on family law, our legal team handles the full spectrum of child support matters. Regardless of your situation, we are here to help you find the best path forward. Along with other types of cases, our child support attorney has experience with:
Negotiating child support settlements;
Child support modifications (reduction or increase); and
Collection of back due child support.
How A Child Support Lawyer Can Help
Going through a child support case can be complicated. There are frequently many legal, financial, and emotional issues that need to be resolved. At Raza Family Law Solutions, we have the technical legal knowledge, proven skills, and commitment to low-conflict problem-solving that you can trust.
Among other things, our child support lawyers are ready to:
Hear your story, answer questions, and carefully review your case;
Help you gather and prepare all of the paperwork you will need to proceed; and
Work with you to try to find a peaceful solution that is best for you and your family.
Call Our Child Support Attorney for Immediate Assistance
At Raza Family Law Solutions, our child support lawyers understand how sensitive cases are when children are involved. If you have any questions or concerns about your legal rights or legal options, we are here to help. Click on the consultation link provided for a confidential appointment. We provide child support representation in St. Louis County, St. Louis City, St. Charles County, and throughout the wider region.
Schedule Consultation
We Are Here to Help
Practice Areas
View All
Testimonials
Sophy Raza and her associate attorneys were knowledgeable, professional, patient, and skilled on how to deal with toxic, high conflict people. Sophy is also highly respected by other attorneys, which matters in divorce cases. They're also very responsive and stay on top things. Highly recommended.
Diane
View More