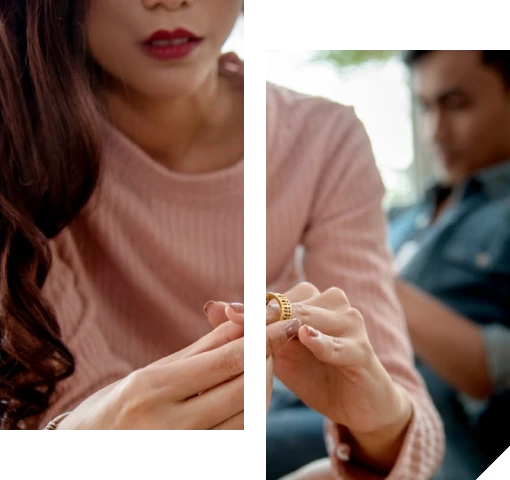 Clayton Child Support Attorney
When a couple divorces and they have children, one parent usually pays money to the other parent. This is called child support and the amount paid is based on income. Missouri has guidelines to this effect, including fee schedules and calculators.
Typically, parents must pay child support until the child is 18. However if the child is still in school, support may continue until the age of 21. If the child joins the military, marries, or becomes self-supporting, then the support period could be shorter. On the other end of the spectrum, a child with a mental or physical disability could receive support for a long time — even the rest of their life.
Child support is enforced. When a parent refuses to pay, their wages could be garnished. Any tax refunds could be intercepted. In addition, liens could be placed on property. Want to know more about child support? See how a Clayton child support lawyer can help you.
Child Support Modification
Child support amounts are not set in stone. A court can modify a child support order that is already in place if either parent experiences a substantial change in circumstances. Job loss is one of the most common reasons. Having a disability or medical issue that prevents the parent from working would also be a valid reason to modify child support.
However, a parent's obligation to pay child support doesn't go away simply because they are not working. The courts will try to find a way to make it so the parent continues with their child support obligation, since children should not have to suffer. When considering the reasonableness of child support payments, the court will look at the household income as well as the earning capacity of the unemployed parent.
How Do I Get Help?
Child support is often a contentious issue because many parents feel as though they shouldn't have to pay it. As the custodial parent, you may be frustrated about non-payment of child support, since your child is not being financially supported by their other parent. What are your options?
The Missouri Department of Social Services can help. The Child Support program can establish paternity, help locate parents, and start or enforce child support orders. There are services available to help the custodial parent and the non-custodial parent. The program also works closely with employers to ensure children get the support they need.
Having an experienced lawyer on your side can also be helpful. For example, a lawyer can help with the following:
Negotiating child support settlements
Child support modifications
Collection of back due child support
Contact a Clayton Child Support Lawyer Today
Navigating child support is not easy. Parents are not always on the same page when it comes to this topic, so it's not uncommon for parents to owe tens of thousands of dollars in arrears.
The team at Raza Family Law Solutions handles a wide range of child support matters. If you need help collecting or paying child support, we can help you find the right solution. To schedule a consultation with a Clayton child support lawyer, fill out the online form or call (314) 314-5505.
Schedule Consultation
We Are Here to Help
Practice Areas
View All
Testimonials
Sophy Raza and her associate attorneys were knowledgeable, professional, patient, and skilled on how to deal with toxic, high conflict people. Sophy is also highly respected by other attorneys, which matters in divorce cases. They're also very responsive and stay on top things. Highly recommended.
Diane
View More