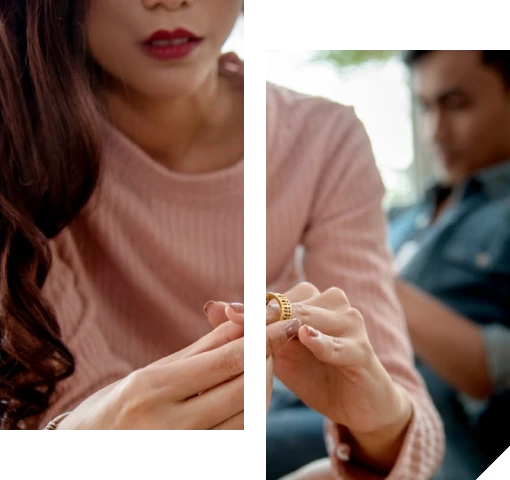 Madison Child Custody Lawyer
When couples divorce and there are children involved, there may be concerns about custody.
However, you should know that it's rare for one parent to get sole custody. Missouri is very much into shared custody. The courts will push for joint legal and physical custody that is as close to 50/50 as possible. It is the belief of the state that both parents should have as close to equal access to their children as possible. There is even a law that requires the courts to explain in detail why there is any deviation from the 50/50 guideline.
The court does not always have to intervene in child custody matters. Custody arrangements can be agreed upon by the parents outside of court through negotiation or mediation. If parents cannot reach an agreement, then the court will make a determination based on the best interests of the child. If you are facing a child custody issue in Missouri, it's advisable to consult with a Madison child custody lawyer who can provide personalized guidance based on your specific circumstances and the most up-to-date laws.
Best Interests of the Child
If the parents can't come to a custody agreement on their own, the courts will determine child custody based on the best interests of the child. This includes factors such as:
The child's need for a meaningful relationship with both parents
Each parent's ability and willingness to provide their child with necessities such as food, clothing, and shelter
The child's interaction and relationship with parents and siblings
Which parent is more likely to allow the child frequent and meaningful contact with the other parent
The child's adjustment to home, school, and community
The mental and physical health of everyone involved
Either parent's history of domestic violence
Either parent's plans to relocate the child
Each parent's wishes for custody
The child's wishes for custody
Missouri law does not dictate when a child can state their preferences. However, the older a child is, the more likely their wishes will be considered
When the Parents Are Unmarried
When a child is born to unmarried parents, custody is not automatic for the father. Paternity is not presumed even if the father has signed both certificates. Under state law, custody cannot be enforced until a paternity judgment has been validated by the court. A paternity judgment establishes the man as the legal father of the child once a paternity test has been conducted.
The father is then granted equal rights concerning the child. This means that he has the right to visitation and decision-making concerning the child.
Contact a Madison Child Custody Lawyer Today
Child custody can be a contentious issue. It's important to know the laws involved and how the best interests of the child prevail.
At Raza Family Law Solutions, we understand how difficult child custody decisions can be and we work toward low-conflict solutions. Schedule a consultation with a Madison child custody lawyer by calling (314) 314-5505 or filling out the online form.
Schedule Consultation
We Are Here to Help
Practice Areas
View All
Testimonials
Sophy Raza and her associate attorneys were knowledgeable, professional, patient, and skilled on how to deal with toxic, high conflict people. Sophy is also highly respected by other attorneys, which matters in divorce cases. They're also very responsive and stay on top things. Highly recommended.
Diane
View More